Austin – Prag – Berlin – Stuttgart
These are the cities where the new Flieger Friday Limited Edition was conceived by three watch enthusiasts, Bhanu Chopra, Ondrej Vislocky and Michael Stuffler. And of course there was Dekla Watches that helped us realize our ideas into limited edition pilots watches.
As you all know we are not pilots by profession, we have (or had) totally different jobs. What brought us together a few years ago was our passion for watches, Bhanu and Michael in particular had a love for pilot's watches, and Ondra for his love of watch photography.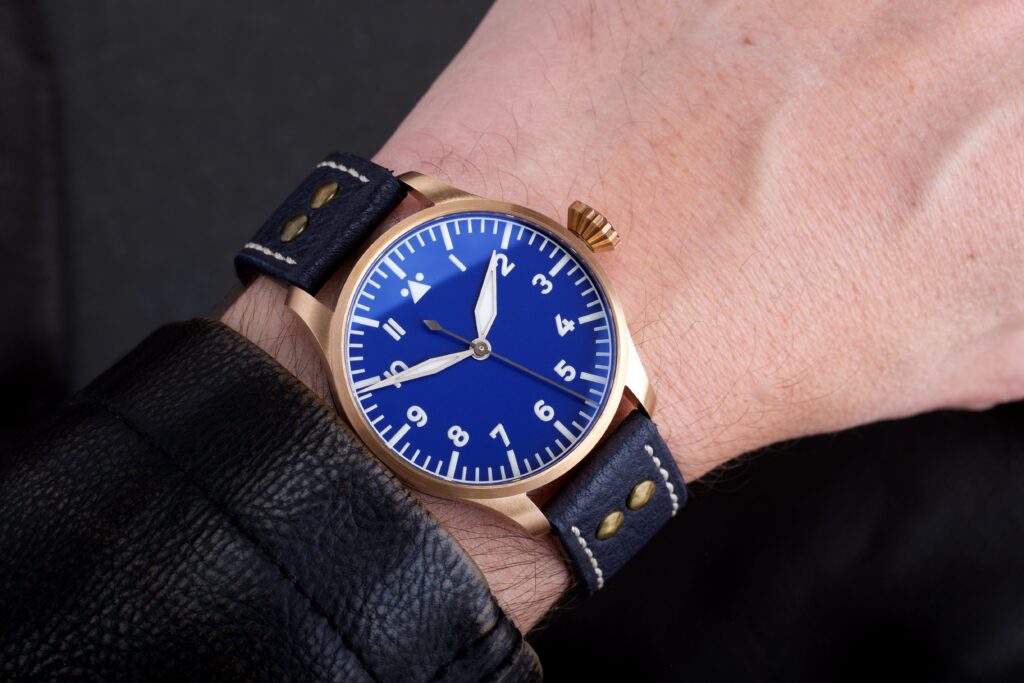 And so it was a matter of time that we knocked on Dekla's door in Stuttgart to fathom the possibility of a Flieger Friday Edition made by Dekla.
In the past years we have knocked on several doors, for example at Stowa, Tutima and Hanhart. All those Flieger Friday limited editions have been a great success.
Some of those limited editions were sold out in days if not hours. That was of course motivating and so we decided to knock at Dekla's door in Stuttgart to fathom the possibility of a Flieger Friday Edition made by Dekla. It didn't take long, and flurry of emails followed with Yuriy Shapiro, the owner of Dekla brand, agreed to fulfill our wish.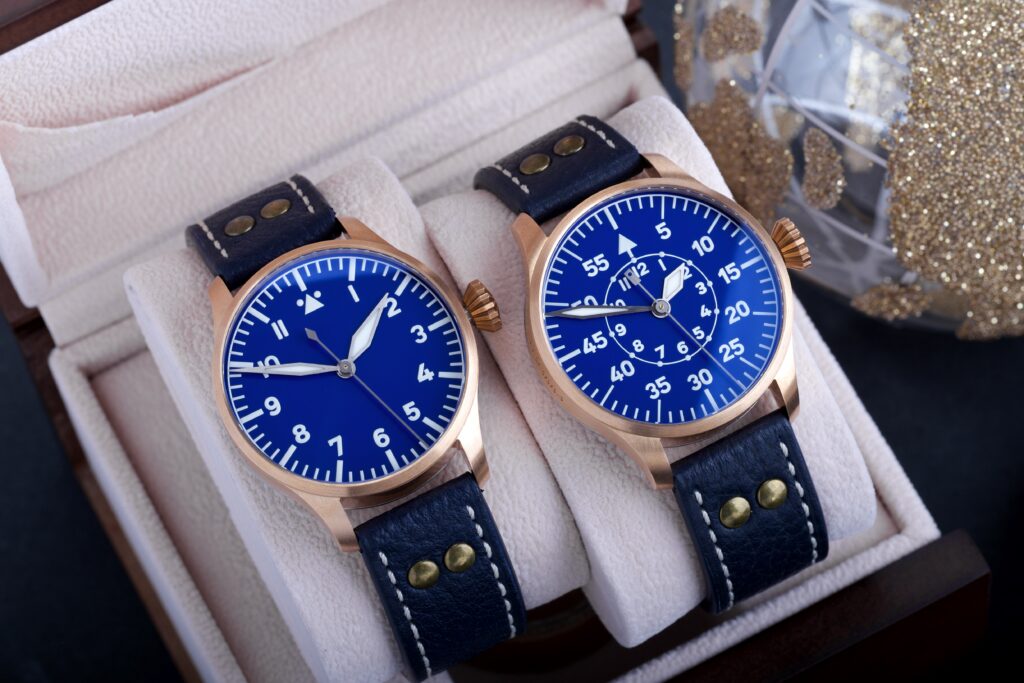 We know that Facebook, Instagram, and other social media have made the world tightly interconnected, where we can reach out to a stranger across the globe with a simple click. This is exactly how Michael came across Dekla Watches in 2018.
At that time, Dekla set new standards in terms of value-for-money ratio. A completely in-house developed and produced watch, 3 parts-stainless-steel-case (316L), bead-blasted, 42mm in diameter, height 12mm, L2L 50/51mm, lug width 22mm, back lid engraved with a homage to historical flieger engravings for €380 + VAT ?
A well-respected WatchUSeek forum member, who chimed in on Michael's first Dekla thread posted, "The price seems ridiculously inexpensive for a true German Made watch. I'll let a few guinea pigs bite first and chime in on it. If the quality is there, so am I."
The guinea pigs did bite and the ball got rolling. Now, after 3 years, Dekla Watches got a name in the watch world. Even Watchbuys understood the signs and our US members can order Dekla watches right from an US based dealer. And still, Dekla offers a lot of bang for the buck even if a Flieger does not sell for €380 anymore. That's absolutely ok with me since Dekla climbed the ladder in terms of quality, variety and service.
Dekla Watches offer very solid mechanical, eye-catching and customizable watches for a good price. For the quality you get I dare to say that Dekla watches are still "affordable".
The tagline of Dekla is "everything from a single source" which is partially true, since the movements used by Dekla are Swiss Made. However, case, hands, and dials are all manufactured in-house. This is quite refreshing, compared to other German brands.
There are two Dekla Flieger Friday editions – one with Type "A" dial, and the other with "Type B" dial. The CuSn8 bronze case measurement is 40mm x 10.9mm. The lug-to-lug measurement is 48.2mm. There is a subtle FL 23883 engraving on the left side of the case. The "FL" stands for Flight and the first two digits, "23" stands for navigation, and "883" was a code assigned by the German Testing Office for Aeronautics. These were the markings on the historical issued fliegers.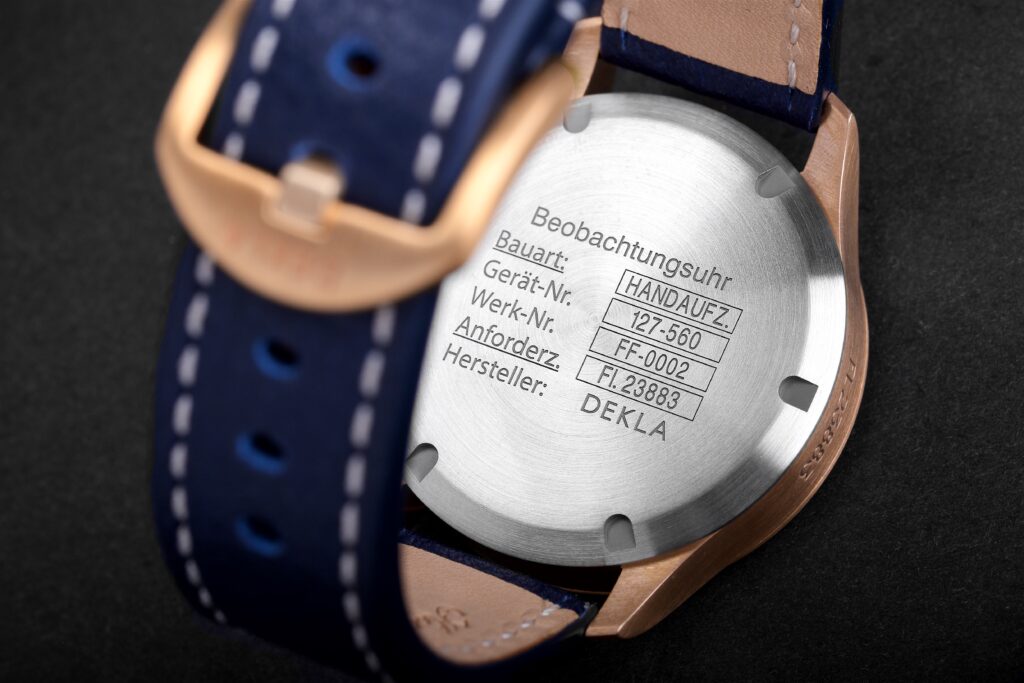 The massive diamond crown is made of brushed CuSn8 bronze and the water resistance rating is a respectable 100m. Case back is screwed-on and is made of stainless steel. The engraving on the back are a homage to the historical flieger engraving found inside the case backs, with one exception – the Werk- Nr. has edition number and "FF" is a designation for Flieger Friday.
For these special fliegers, we selected navy blue dial with Pantone 19-3832 color. While matte black dial is traditional, we went with more of a modern look and feel. There are two special features – hands are constructed of white gold, and brushed by hand, and unlike other fliegers that have 6-7 layers of SuperLuminova on the numbers and markers, these dials have 23 layers of lume ready to light up the room! All the of the dial printing is done by pad printing machine in Stuttgart.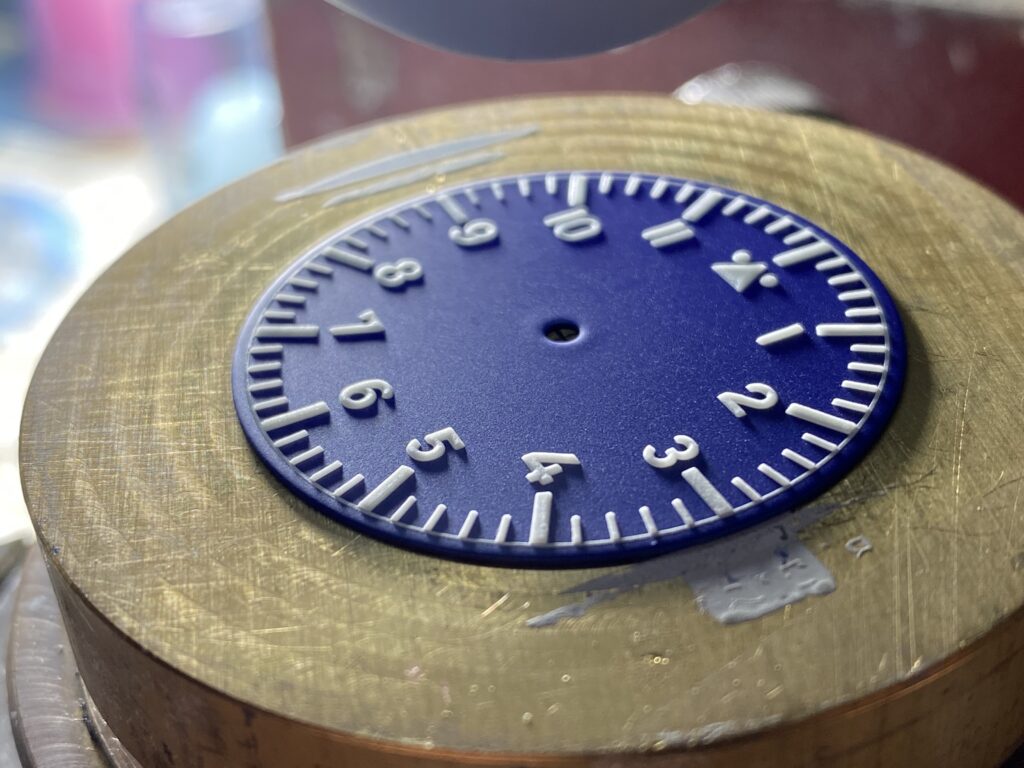 For movement, we selected Sellita SW 210 manual movement that features 28,800 vph, 4Hz, power reserve of 42 hours, hacking, Nivaflex hairspring, and Incabloc shock protection. For the aviator style strap, a custom sample was requested from Rios1931 company in Germany. We selected a matching grained-leather blue strap with contrasting cream color stitching, brass rivets, and a matching bronze pin buckle.
The Dekla Flieger Friday Limited Edition is available in 66 pieces only, and 11 pieces have been already reserved. The price was kept very close (€30 more) to the standard flieger available from Dekla website. The price is €925 (incl. VAT). Watch enthusiasts in the U.S. can order from Watchbuys as well. Orders are accepted from today, and production lead time is about 8 weeks.
Order Dekla Flieger Friday Type A
Order Dekla Flieger Friday Type B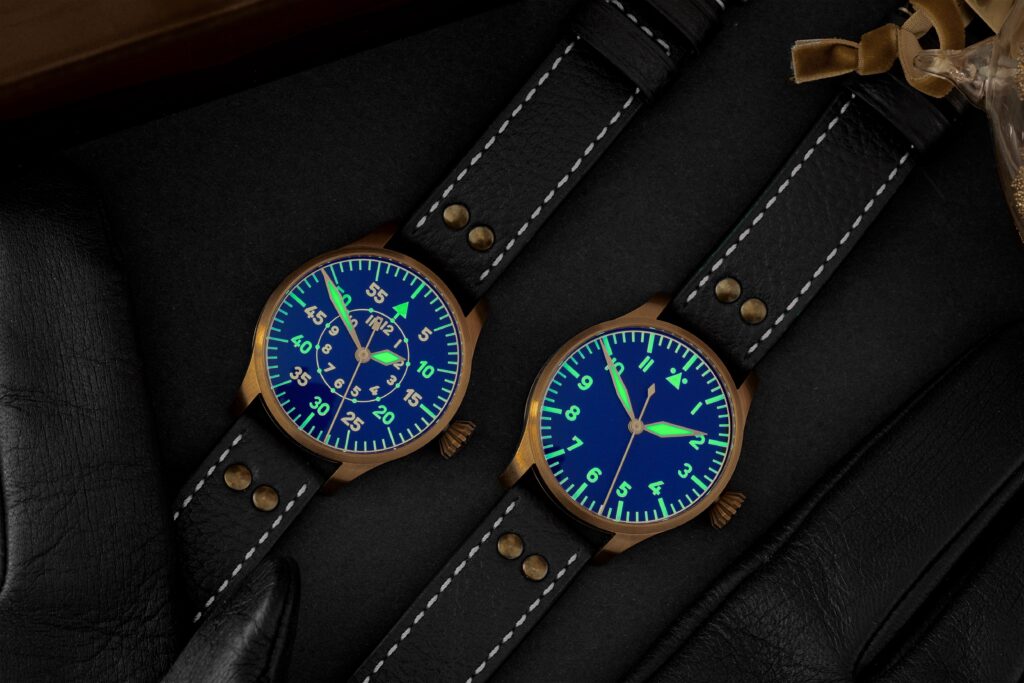 Dekla offers a great value proposition with Type A and B Flieger Friday editions in 40mm bronze case, white gold hands, super-charged lume, and custom Rios strap. And with the exception of movement and strap, everything is made in Stuttgart.
Happy #FliegerFriday y'all!!!