Zenith has a rich history of over 100 years with pilot watches, notably with Louis Blériot becoming the first to fly across the English Channel in 1909 with his Zenith pilot watch. Modern Type 20 watches, launched in 2012, take their cues from the Blériot watch with the large case, black dial with large Arabic fonts, cathedral hands, and a large ratcheted crown.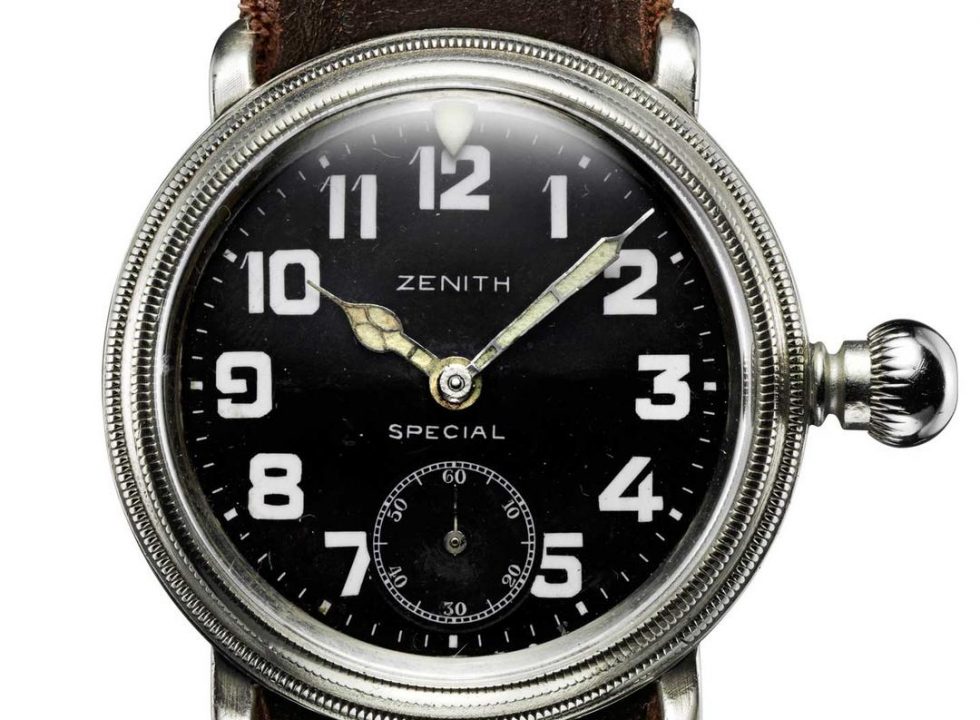 In 2015 Zenith re-released the Type 20 Pilot watch by replacing Sellita movement with an in-house Elite movement.  Type 20 Pilot chronograph continued to be powered by El Primero movement.  This move was well received by watch enthusiasts and retailers around the world.  Alon Ben Joseph, Managing Director of Amsterdam-based Ace Jewelers and a fellow watch nerd, states "Zenith has a special place in my heart since I was little kid because my dad educated me at a very young age the importance of El Primero movement and why it stands out so much. Being a proud Zenith dealer for a long time we have had several ups and downs. The re-launch of the Pilot range was a great move. This, in combination with the new Defy models, and the amazing new calibers and technology, future proofs Zenith in my humble opinion."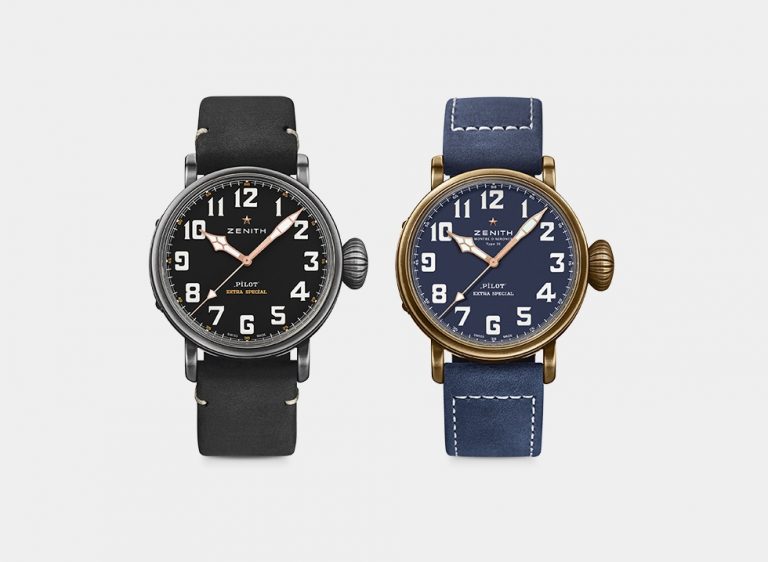 Type 20 Pilot series has become a success story for the Zenith. Each year Zenith builds upon the pilot series with new dial and case variations, and limited releases to support noble causes like the Distinguished Gentleman's Ride to fight prostrate cancer.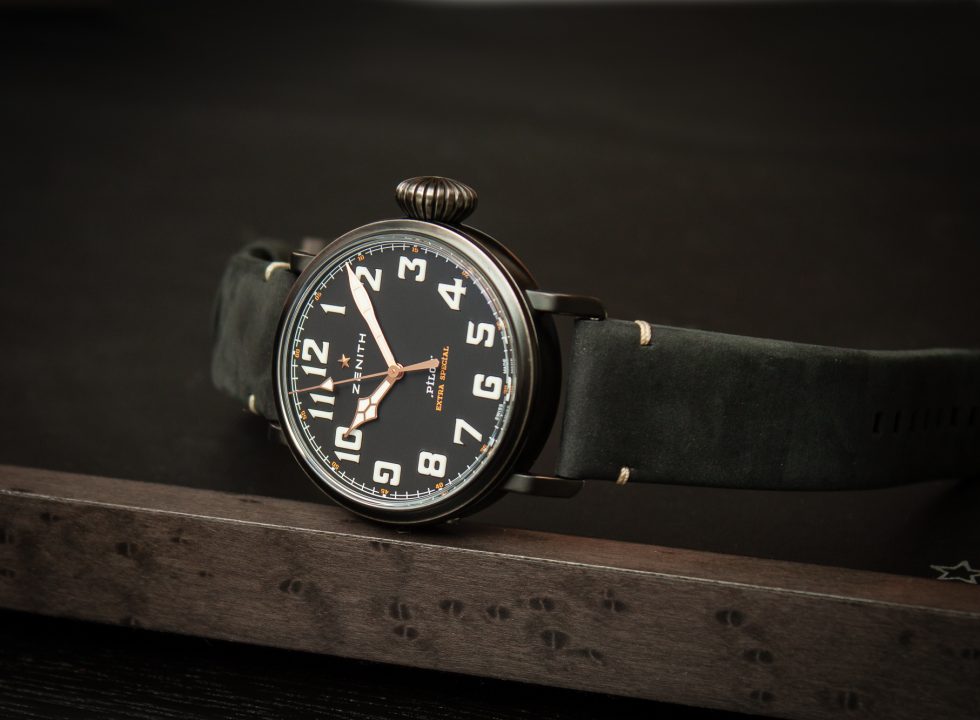 Last week Zenith announced two new pilot watches – Type 20 Ton Up Black, and Type 20 Extra Special Blue. Pilot Ton Up Black is a tribute to the café racer biker community known as the Ton-up boys. It features an aged stainless steel case, matt black dial and black oily nubuck leather strap lined with rubber.  The Extra Special Blue Pilot features a bronze case with a matt blue dial and matching blue nubuck leather strap. The bronze case oxidizes to give a nice patina of a vintage watch, while case back is intentionally done in titanium so that oxidization does not leave a stain on the wrist.
Both pilot watches have a 45mm case diameter, with a case thickness of 14.25mm, and a domed sapphire crystal with AR coating on both sides.  They are powered by Elite 679 calibre with a central hour, minutes and seconds hands, and a power reserve of 55 hours.  It is a pleasure to wind this butter-smooth movement with the big screw-in crown, possibly the closest experience to winding a pocket watch on wrist.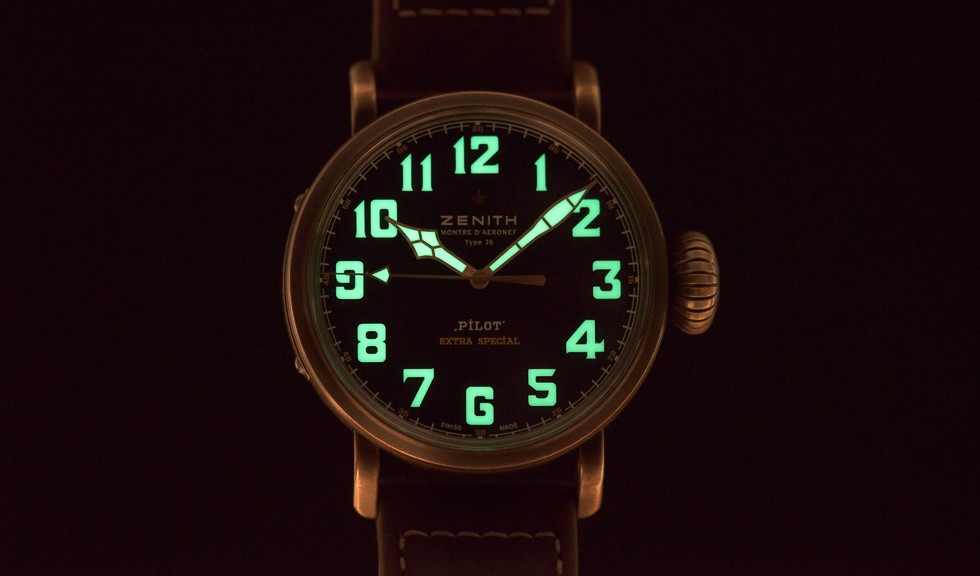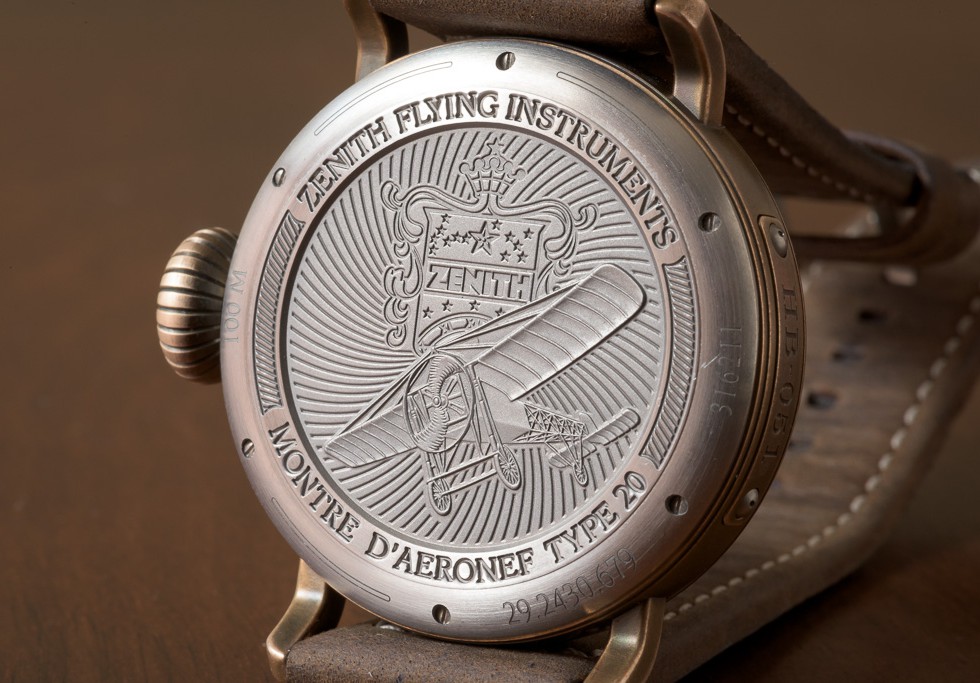 The focus on the dial remains on time only without date complication.  The black ruthenium-plated hands have a generous coat of SNL C1 SuperLuminova.  After being out under the daylight, this watch glows bright under the shade.
The Type 20 Pilot Ton Up Black and Extra Special Blue are good, bold, and ultra-masculine watches. Their retail price is CHF 6,900.
Photo Credit: Scott Sitkiewitz, Ace Photo Studio, and Zenith