The Guinand Series 40 is a classic among modern aviation chronographs.
The design is based on the brand's predecessor models (Guinand ref. 361, Sinn 102b) and the classic design of the early Heuer pilot chronographs, adapted to the current requirements of today.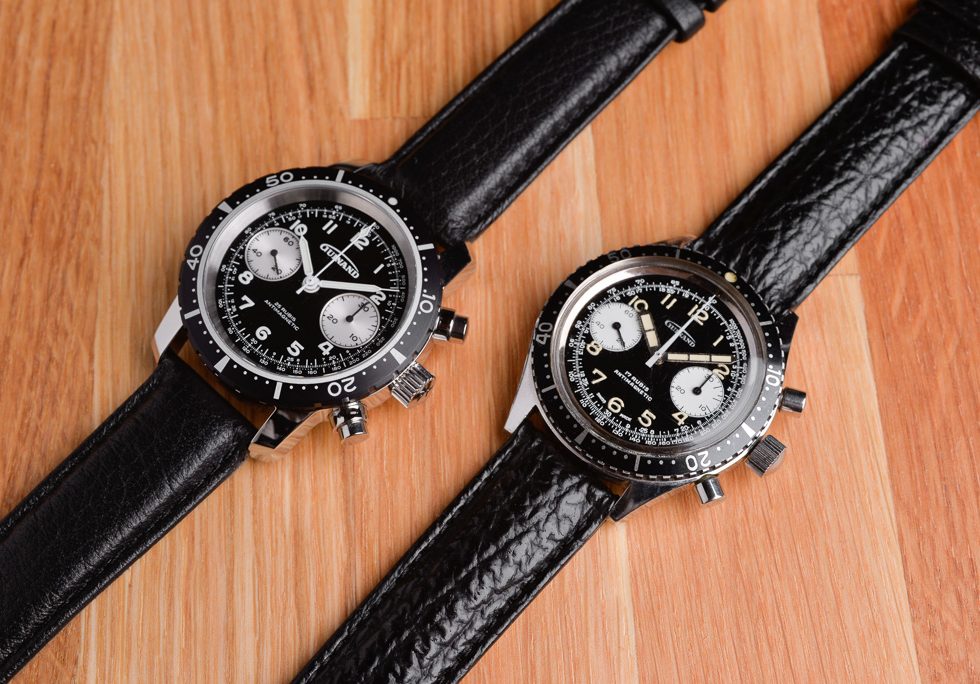 In the early sixties Guinand introduced model 361, a bi-compax pilot chronograph with a water-resistant rating of up to 200 meters. In 1974 Helmut Sinn cooperated with Guinand to create classic Sinn 102 B pilot chronograph which was based on the Swiss Guinand 361 model. The 102 B chronographs were fitted with either Valjoux 236 or Valjoux 7733 movements. Mr. Sinn also made 102 B with a date complication.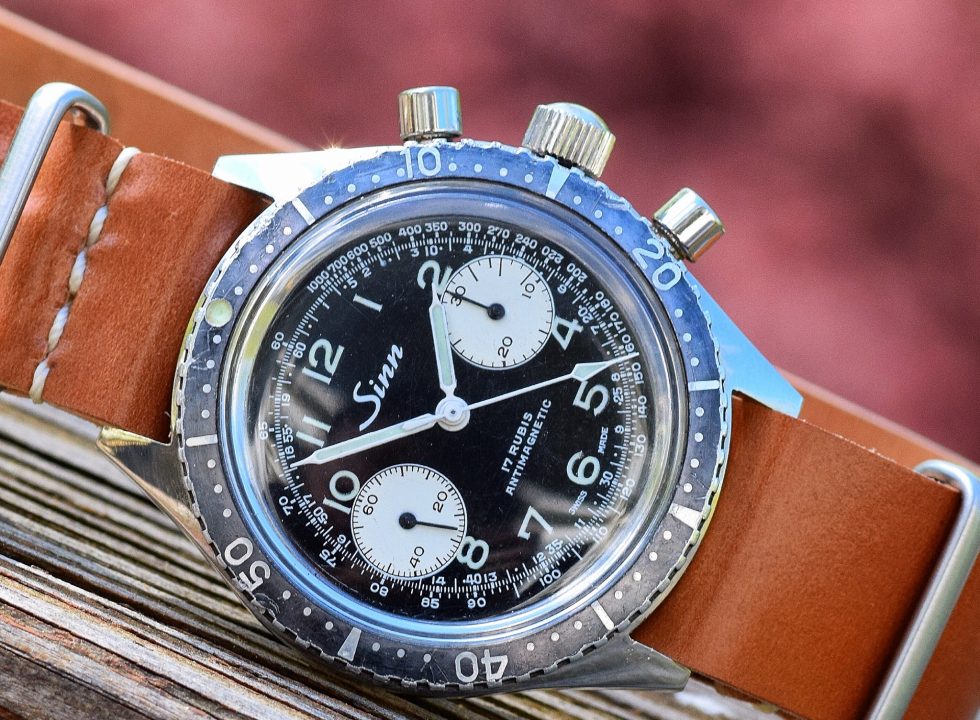 The original specification still applies to the modern 361 reissue with a vacuum safe up to 11,000 meters altitude and pressure resistant up to 20 bar.
For the 361 reissue, Guinand consulted with collectors to strike the right balance between history and practicality. Hence, the watch has modern Valjoux 7750 automatic movement, sapphire crystal, but maintained the traditional deep black glossy dial with recessed bi-compax registers, and solid stainless-steel back.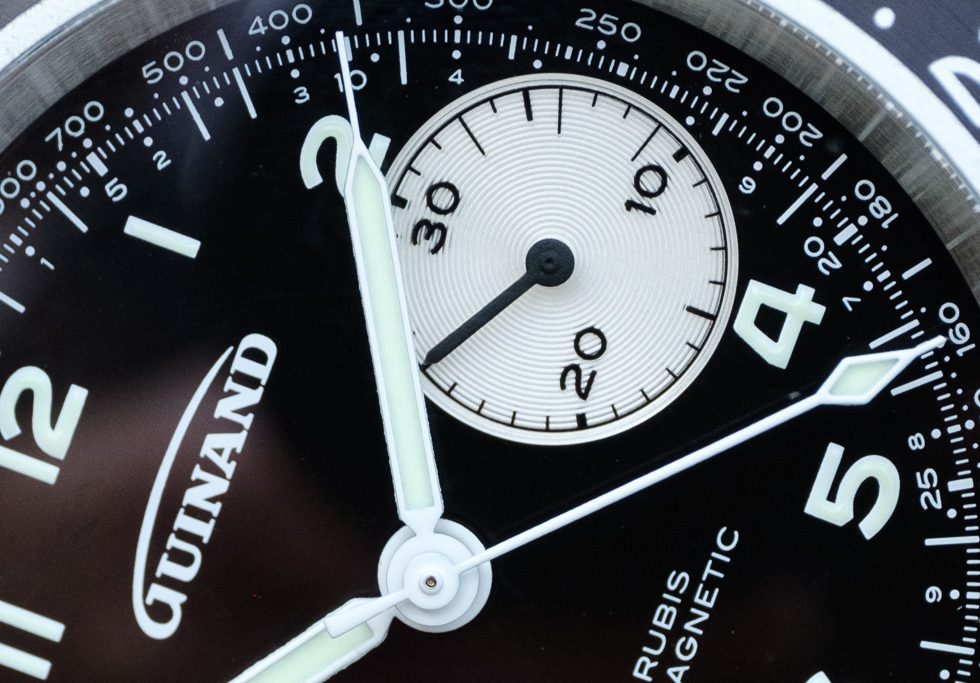 The dial surface is glossy black and the chronograph counters are slightly recessed and galvanically silvered. The hour numerals are an accurate reproduction of the original font type from the sixties. Thus, the dial corresponds exactly to the historical model.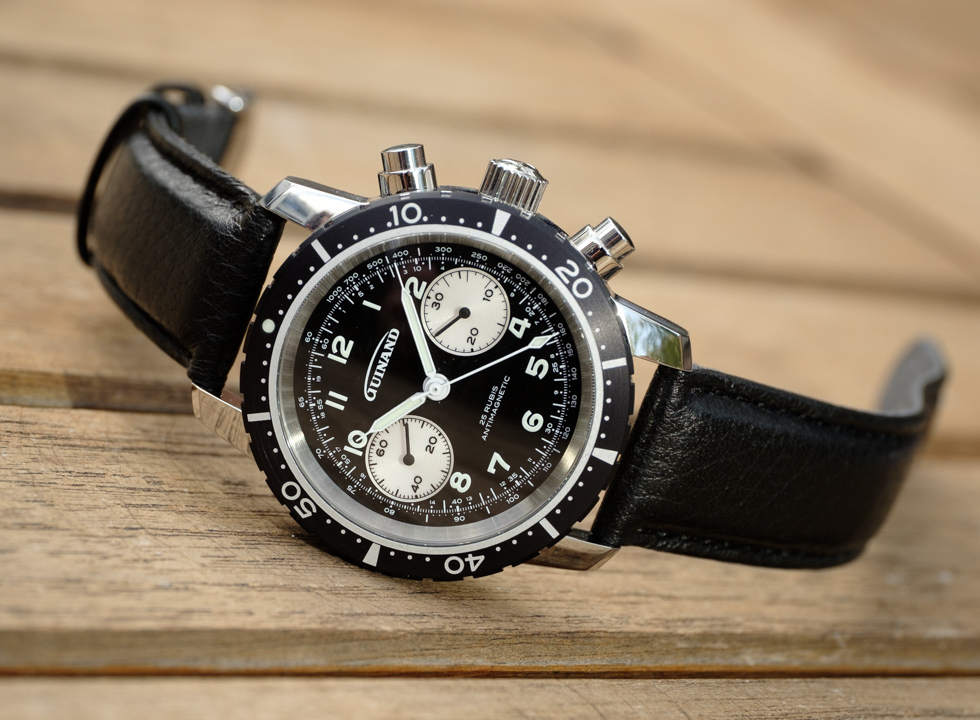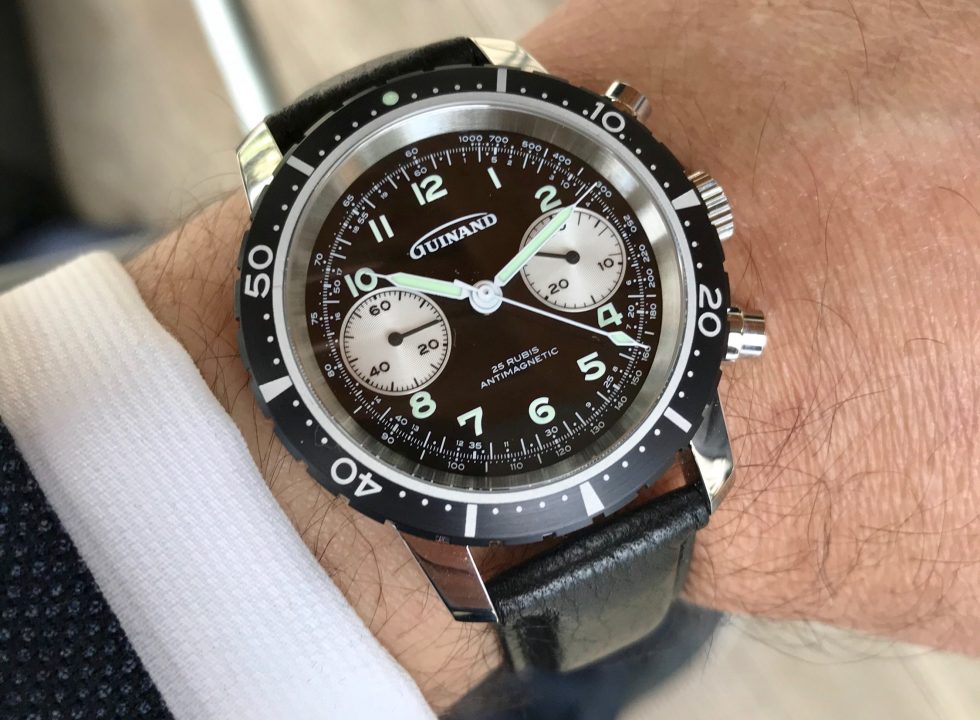 The highly polished 40.6mm case size is well-proportioned. The sapphire crystal is slightly domed which makes lends a vintage appeal to the watch. The 15.2mm case height is thick due to the Valjoux 7750 movement. The bi-directional rotating bezel is also authentically reproduced. The pushers have a special protection for 200-meter rating. The watch is fitted with a screw-in solid case back with the historical Guinand logo.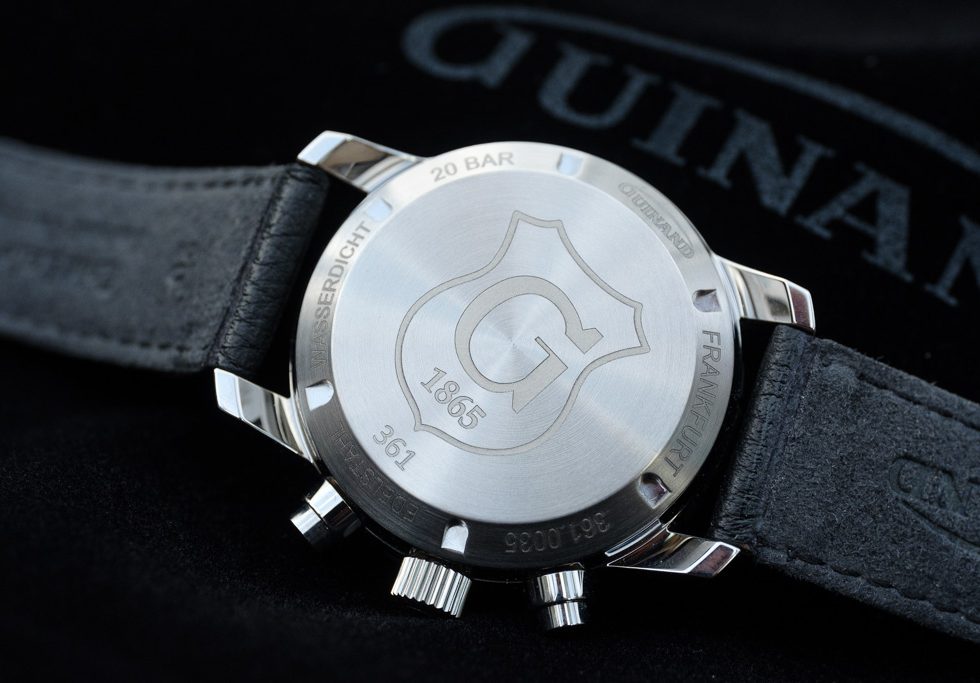 Model 361 has a distressed leather and is lined with Italian Alcantara. It will be available in May 2018, and can be purchased directly from Guinand website for €1865 (including VAT).
Credit: Mike Stuffler for his expertise in German fliegers
Photo Credit: Scott Sitkiewitz and Watchuseek members